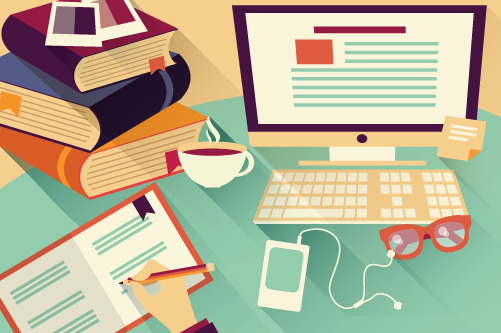 Jody Serey
Jody is a writer, storyteller, and content marketer. An award winning writer, Jody's posts in social media are eagerly anticipated by her followers. Readers share Jody's Facebook and blog posts because they are narratives about life. Next to hunger and thirst, one of our most basic human needs is storytelling. And nobody loves a good story more than Jody.
Every business — whether a media company, a shoe repair store, or a Fortune 500 company — must relate to its audience with content that motivates, involves, captivates and excites, because content drives results. Jody creates original content that engages. She has also developed the skills to translate ideas from subject matter experts, regardless of the topic. Jody's writing tone is conversational and delivers a story in an uncontrived way.
The increasing demand for writers for content marketing has brought many untrained and inexperienced opportunists into the marketplace to feed on well-intentioned and unsuspecting clients. Few professional advertising copywriters are authors. And few authors are marketing professionals. Yet that is the exact blend needed to create the best written content to successfully promote a company's brand.
Jody has put words in the mouths of representatives of a full spectrum of industries and organizations, including: real estate, mortgage banking, ranching, printing equipment manufacturing, non-profit and charitable organizations, civic groups, federal projects, florists, medical professionals, hospitals, city officials, music publishers, mall marketing and management, special events, radio stations, arts organizations, school districts, hospitality and lodging, religious organization, sports, construction, and more. And yet she maintains an active presence in the fine arts, especially as a fiction and non-fiction writer, playwright, poet, and lyricist. – Written by David Serey
"Everybody walks past a thousand story ideas every day. The good writers are the ones who see five or six of them. Most people don't see any." – Orson Scott Card
---
David Serey
David Serey is the quintessential publisher. A multi-discipline expert, he balances his knowledge of the technology, administration, and creativity of publishing in the development of every project undertaken by SereyJones. His experience includes many years in both digital and print publishing.
David researches the newest publishing technology and methods to find new tools to improve the efficiency of message delivery and market penetration. In the arena of publishing, staying ahead of the competition in technology assures that your content remains in front. To provide a wide range of publishing services, he has established a network of sources and subcontractors — proven service providers for expert web development, programming, web hosting, printing, distribution and mailing.
At SereyJones, writing, artwork, graphics, photography and video content are always matched with precision to the intents defined by the client for every component of a project, created in-house or with the assistance of specialized creative professionals.
Since his earliest childhood, David has been surrounded by creative writers and artists. His professional credentials include decades with an international music publisher and record company where he supervised art direction, and eventually became executive vice president and director on the board.
There is no substitute for experience, but enthusiasm for everything related to publishing is a perfect fuel for success. David offers both. – Written by Jody Serey
"I skate to where the puck is going to be, not where it has been." – Wayne Gretzky
---